August Bank Holiday Weekend Update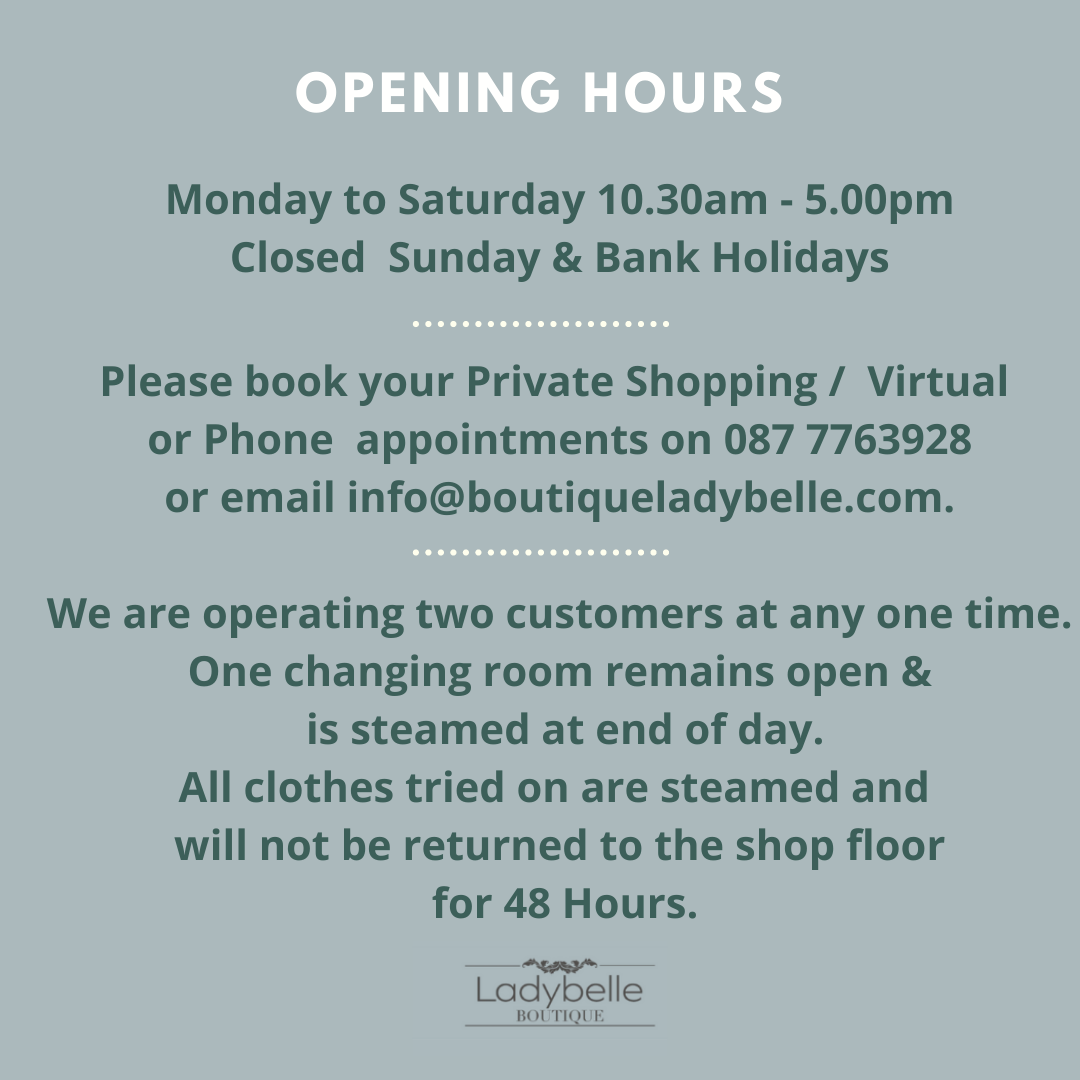 We are enjoying chatting to our lovely customers again. Many of you have been detoxing your wardrobes & are looking for some new bits & pieces! We know that things are not easy, parents working from home, our kids are in holiday mode and many of you are looking after elderly & ill parents so shopping is not a priority.
We have the option of one to one shopping before opening, after closing time and during lunchtime. We will work around what suits you best.
We also do phone appointments & or virtual appointments (Videocalls Whatsapp / Zoom) so you can see the stock. This works best if we have an initial chat & we will pull some pieces you might be interested in & then you can see them on the call.
If you would like to book a one to one shopping experience, phone or virtual appointments, please do not hesitate to call on 087 776 3928 or email on info@boutiqueladybelle.com. We are here to help, just let us know what you need & we will do our best.
Have a safe and happy August Bank Holiday Everyone
Mary & Staff xo